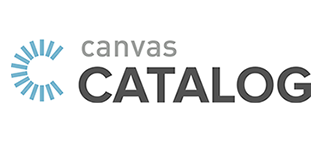 Canvas Catalog is a special installation of the learning platform Canvas that is used for non-credit courses at UBC. You can take courses in Canvas Catalog to receive training, complete pre-requisites for employment or other UBC courses, and further your professional development.
Canvas Catalog uses a similar interface to regular Canvas to help you communicate, access course materials, and complete learning activities.
What will I use it for?
You might use Canvas Catalog to do any of the following:
Register and pay for non-credit courses
Read course content and watch videos
Complete course modules, quizzes, and assignments
Receive grades
Obtain proofs of completion
This tool guide was last reviewed in December 2022.
What do I need to use Canvas Catalog?
A supported web browser
Canvas Catalog runs in your web browser and supports using Chrome, Edge, Firefox, or Safari. For which versions work, check the Canvas supported browser page. Canvas Catalog will not work with Internet Explorer.
---
A Canvas Catalog login
UBC employees and students can access Canvas Catalog using their UBC CWL (Campus-Wide Login). If you are not a UBC employee or student, you can sign up for a Canvas Catalog login using your email address, as outlined below.
Tips
UBC employees can learn what's available to them in Canvas Catalog by enrolling in the Introduction to Workplace Learning course. This course provides resources for learning to use Workplace Learning (WPL), the catalogue of free and paid courses offered by UBC for employees.
Canvas Catalog FAQ
Find UBC-specific answers to frequently asked questions by clicking any bar below.