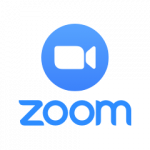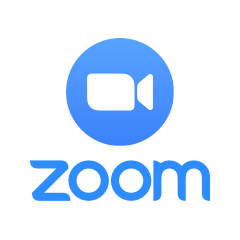 Zoom is a ​video/audio web-conferencing and collaboration tool that lets you meet with students in real time online. ​Through Zoom you can do many classroom activities: present using whiteboards, share screens and resources, interact by voice or text chats, enable group discussion, and administer polls.
| | | |
| --- | --- | --- |
| Access | | You will need to request a UBC Zoom account and install Zoom first. Then you can access Zoom from your computer or log in to the Zoom web portal. |
| Cost | | Free. |
| Bandwidth | | High demand on internet connections. |
| Canvas Integration | | Works within Canvas. |
| Privacy | | Verified by UBC's Privacy Impact Assessment process, provided you abide by guidance from UBC Legal, as noted below. |
| Similar UBC-Supported Tools | Y | Zoom is the primary centrally-supported tool for video/audio web-conferencing and collaboration. However, Microsoft Teams is also centrally supported for web-conferencing and collaboration. |
What can I use it for?
You can use Zoom for numerous types of real-time interactions:
Running lectures
Hosting office hours
Facilitating group work
Enabling student presentations
Holding oral exams
Invigilating exams
The lecture sessions can be recorded to make them available after the real-time event, as long as you keep and share them securely.
A note about Zoom
Only UBC Zoom accounts should be used for UBC purposes. UBC has conducted a privacy assessment of the UBC version of Zoom to confirm that it does meet the security and legal requirements for a teaching and learning tool. However, this assessment did not include the free version of Zoom. Therefore, faculty and staff should not use free Zoom accounts for UBC purposes or require students to create free Zoom accounts for UBC courses.
This restriction on free Zoom accounts should not affect teaching and learning, since students do not need accounts to attend Zoom sessions. But should you encounter a situation that highlights a possible need for student Zoom accounts, you can either a) ask your faculty or department if UBC Zoom student accounts can be created or b) allow your students to create free Zoom accounts using a nickname and a non-identifying email address.
In storing student Zoom aliases and Zoom lecture recordings, you must also take appropriate precautions to keep this content confidential and secure.
This tool guide was last reviewed in August 2022 with version 5.11.4 of Zoom.
What do I need to use Zoom?
The Zoom application
Although Zoom has a web portal for some features, you will have to install the Zoom application on your computer to run the sessions.
---
A UBC Zoom account
You will need to request a UBC Zoom account from UBC IT, as outlined below.
---
Audio/visual equipment
Web-conferencing uses a microphone and a webcam. We recommend using either an external microphone or headphones with a microphone attached, to ensure good audio quality.
Tips
Using a UBC Zoom account allows you to host privacy-compliant sessions and gives you access to more features than a free Zoom account, like running longer sessions.
Students do not need an account of their own to use Zoom and can be instructed to join sessions by clicking the session link.
You can use Zoom's built-in closed-captioning options or UBC's closed-captioning tool for Zoom to add real-time closed captioning of your audio to any session.
How do I use Zoom?
You first need to request a UBC Zoom account, then install the Zoom application to run sessions. To use Zoom in Canvas, you will also need to turn it on in your Canvas course, to give everyone access to this shared space for real-time interactions.
Click any bar below for instructions and tips for using Zoom.
Zoom FAQ
Find UBC-specific answers to frequently asked questions by clicking any bar below.
Where can I get more support with Zoom?
Technical support
If you have trouble with Zoom:
---
Pedagogical support
---
Student support
---