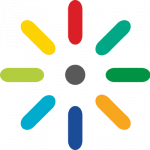 Kaltura is a media platform where you and your students can create and share media content in Canvas.
Kaltura lets you record, upload, and embed media directly in Canvas courses. Kaltura also allows you to edit media, create shorter clips from existing media, and add interactive video quizzes that can pass grades to Canvas.
What can I use it for?
You can use Kaltura for adding media to your course:
Recording, storing, and streaming lectures, presentations, or other media content
Creating interactive video quizzes to increase student engagement
Embedding videos in Canvas assignments, quizzes, or announcements
Adding closed captioning and transcripts to videos
A note about Kaltura
UBC has successfully moved all Kaltura videos hosted at UBC into the Kaltura cloud. Thank you for your patience as the LT Hub video team migrated nearly 180,000 Kaltura videos in April 2023.
We now ask that you update embedded links and codes to any Kaltura videos that you share outside of Canvas. This update will replace the existing link or embed code with one that correctly points to the video's new location in the cloud. Your existing links will continue to work until at least October 1, 2023, giving you ample time to complete the manual updates.
This tool guide was last reviewed in June 2023 with version 4.3.1 of Kaltura.
How are other faculty using Kaltura?
I think it is so useful that Kaltura allows instructors to build interactive quizzes directly in the video. This means that I can pause my video at any point I choose and pose one or two simple questions to check learner understanding. Learners respond to my quiz, and then the video will resume. Read more »
What do I need to use Kaltura?
A supported web browser
Many features of Kaltura run in your web browser and support using Chrome and Firefox. For more information on which versions work, check the Kaltura supported browsers page.
---
The Kaltura Capture application
Kaltura has a web interface for many features. But if you want to record media that runs longer than 10 minutes, you will have to install the Kaltura Capture application on your computer.
---
Audio/visual equipment
If you plan on recording yourself or your voice using Kaltura, you will need a webcam and microphone. We recommend using either an external microphone or headphones with a microphone attached, to ensure good audio quality.
Tips
Media display with Kaltura is dependent on your internet connection, among other factors. A faster connection will result in less lag time in uploading, viewing, or managing videos.
There are two main places you can upload and manage Kaltura videos. No matter which place you use, you will be able to access the same videos:

In your Canvas course, through the My Media personal media repository.
Through the Teaching & Learning Media Portal at learning.media.ubc.ca.
How do I use Kaltura?
Kaltura can be used to record video or audio through its web browser-based recorder (for videos under 10 minutes) or its desktop application. Once you have recorded media with Kaltura, you can upload and edit the media, add quizzes and closed captioning, or publish and embed your media content in any Canvas course.
Click any bar below for instructions and tips for using Kaltura.
Kaltura FAQ
Find UBC-specific answers to frequently asked questions by clicking any bar below.
Where can I get more support with Kaltura?
Technical support
If you have trouble with Kaltura:
---
Pedagogical support
---