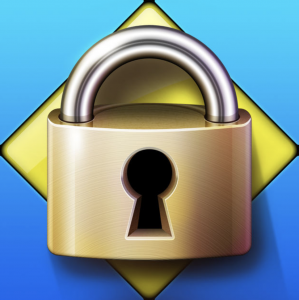 LockDown Browser is a web browser that "locks down" what students can do during a quiz or exam in Canvas
. When students use LockDown Browser, during the assessment they will be unable to print or copy questions, visit other websites, access other applications, or close the assessment until it is submitted. Quizzes and exams created for use with LockDown Browser cannot be accessed with standard browsers.
| | | |
| --- | --- | --- |
| Access | | You can access LockDown Browser setup through Canvas. |
| Cost | | Free. |
| Bandwidth | | Low demand on internet connections. |
| Canvas Integration | | Works in coordination with Canvas. |
| Privacy | | Verified by UBC's Privacy Impact Assessment process, provided you follow the steps noted below. |
| Similar UBC-Supported Tools | N | LockDown Browser is the only centrally-supported tool for limiting what students can do in their browser during an online quiz or exam. |
What can I use it for?
You can use LockDown Browser to help preserve academic integrity in Canvas quizzes and exams:
Restricting what students can do in their main browser (e.g., no printing, copying, accessing other websites)
Locking down in-person assessments, along with in-person invigilation
Sharing exam results and feedback with students in a locked-down environment
A note about LockDown Browser
We do not recommend using LockDown Browser with Zoom. The tools were not designed to be used in coordination, and combining them can trigger challenging technical issues for a significant number of students. You can read about our recommendation against using Zoom with LockDown Browser for invigilation for additional information.
To comply with privacy requirements, you will need to use an advanced setting to lock students into LockDown Browser until the assessment is completed. This setting keeps student data protected throughout the assessment. For details, see the accordion section below on requiring LockDown Browser.
This tool guide was last reviewed in December 2022 with version 2.1.0 of LockDown Browser.
What do I need to use LockDown Browser?
A desktop or laptop computer with LockDown Browser (optional but recommended)
You can set up assessments that use LockDown Browser without installing it on your own computer. However, your students will need to install LockDown Browser, and you may wish to do so to test it out using the "Student View" in Canvas. LockDown Browser can be downloaded for Windows or Mac. It can also be installed as an app for iPad, but we do not recommend allowing students to use an iPad, due to the technical difficulties that can occur.
Note that LockDown Browser works only on a desktop or laptop computer or iPad; Chromebook and other mobile devices do not work with LockDown Browser at UBC. You can view the minimum technical requirements on LockDown Browser's support site.
---
A Canvas quiz
Canvas will always call your assessments a "quiz", whether you want to assign a quiz or exam to your students. LockDown Browser works only with Canvas quizzes.
Tips
LockDown Browser only restricts what students can do on the device where they take the quiz or exam. It does not prevent students from using other devices or resources during an assessment, so additional invigilation is recommended for high-stakes, closed-book quizzes or exams.
Respondus Monitor, a webcam feature for LockDown Browser that also records students, is not privacy compliant and cannot be used for UBC quizzes or exams.
LockDown Browser can be installed for use in labs. To get started with the Lab Edition, please contact us in the LT Hub.
How do I use LockDown Browser?
You first need to enable LockDown Browser in your Canvas course, then apply it to the specific Canvas quizzes you want locked down.
Click any bar below for instructions and tips for using LockDown Browser.
Enable LockDown Browser use in your Canvas course
You can enable Lockdown Browser use in your Canvas course by adding it to your Course Navigation. This step is necessary to use LockDown Browser in Canvas.
Log in to your Canvas course, and click Settings in the Course Navigation.
Click the Navigation tab.
Find the "LockDown Browser" menu item, select the options menu (the 3 vertical dots), and choose Enable.
Save your setting changes.
You will now see the Lockdown Browser option in your Course Navigation. This navigation item is for managing your use of LockDown Browser in the course and will not be visible to students.
Prepare students for LockDown Browser assessments
Be clear and specific about your intent for using LockDown Browser. Consider explaining these points to students:

LockDown Browser is used to make sure the quiz / exam experience is fair for everyone by locking down your main browser.
LockDown Browser runs as a separate program. You will need to install it ahead of time and can uninstall it when you are done.
LockDown Browser has passed UBC Privacy Impact Assessment, meaning it follows UBC and provincial privacy policies.

Be explicit about what restrictions you set around what will and will not be allowed on students' computers during the assessment. Clarify procedures for opening spreadsheet editors or other tools for the assessment, if applicable.
Provide a practice quiz. Give students a no-stakes practice quiz that uses LockDown Browser. This practice will allow everyone to install LockDown Browser and get familiar with the experience, before being in a high-stakes situation.
Tips
Label a practice quiz clearly, so students know they don't need to study anything (e.g., "Practice Your LockDown Browser Setup").
Consider offering a small incentive for completing the practice quiz. The more students who practice, the less who will need help from you during the assessment.
Encourage students to try out lots of actions during the practice quiz, mimicking what they might want to do in a real assessment and trying anything they know you will restrict (e.g., open a website), to experience what happens.
Require LockDown Browser for a Canvas assessment
Canvas will always call your assessments a "quiz", whether you want to assign a quiz or exam to your students. Follow the steps below to set up a Canvas quiz that requires students to use LockDown Browser.
First, make sure you have a quiz or exam prepared in Canvas that you would like to use with LockDown Browser. Follow the steps for creating an assessment in Canvas for help.
Once you've completed making your quiz in Canvas, click LockDown Browser in the Course Navigation of your Canvas course.

If you don't see this option, follow the steps in the accordion above for enabling LockDown Browser in your course.

Click to Authorize Respondus (the company that runs LockDown Browser) and, if prompted, Continue to LockDown Browser.
Find the quiz you would like to have require LockDown Browser, click the down arrow to the left of it, and select Settings.
Select Require Respondus LockDown Browser for this exam.
To comply with UBC privacy requirements, click Advanced Settings and check the box for "Lock students into the browser until exam is completed". This setting keeps student data protected throughout the assessment.
Modify optional settings, as appropriate to your context, which may include the following:

Access code for this exam - Add a password that students must enter before taking the assessment.
Require LockDown Browser to view post-exam feedback and results - Lock down students when they view quiz outcomes, to prevent printing or copying. Note that students' grades and comments for the assessment will still be visible to them within the "Grades" section of the Canvas course, without using LockDown Browser.
Allow students to take this exam with an iPad - You'll need to check this if you plan to let students take the assessment using the LockDown Browser app. Since the app can behave unpredictably, we do not recommend enabling this option for students.
Allow access to specific external web domains - Allow students to use specific websites during the quiz or exam.

When you are done, click Save + Close. When students see this quiz, it will appear with "Requires Respondus LockDown Browser" after the title, and they will need LockDown Browser to complete the assessment.
Tips
We do not recommend using LockDown Browser during an exam invigilated with Zoom. The tools were not designed to be used in coordination, and combining them can trigger challenging technical issues for a significant number of students.
These instructions describe how to set up LockDown Browser with a type of Canvas quiz called Classic Quizzes. If you would like to use the quiz type called New Quizzes, please contact us at the LT Hub first.
In the settings for your Canvas quiz, we recommend adding extra time for students to deal with any technical issues that may arise from using LockDown Browser. It's best to add at least 15 minutes to the "Time Limit" and 30 minutes to the "Time Availability".
Please remove any special characters from your quiz titles. LockDown Browser will try to localize the language of the assessment, and special characters—like those from non-English languages—will interfere.
Students will not be able to access a locked-down Canvas quiz from a standard browser. If they try to do this, they will see a page telling them to download LockDown Browser first.
Where can I get more support with LockDown Browser?
Technical support
If you have trouble with Canvas or LockDown Browser:
---
Pedagogical support
The UBC Online Teaching Program shares recommendations for academic integrity, such as educating students about academic integrity and designing assessments that encourage academic integrity (Module 3.7).
---
Student support
Learn more
For more information, explore the LockDown Browser Quick Start Guide.
When you click "LockDown Browser" from your Course Navigation in Canvas, you will see tabs with additional training materials that include video tutorials.
---