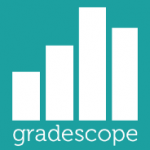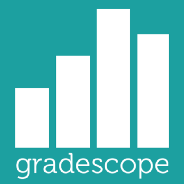 Gradescope is an application for handing in your work and receiving marks for tests and online assignments.
Online grading tools like Gradescope are designed to help your instructors and teaching assistants collaborate better on grading, so they can return outcomes to you more efficiently.
Gradescope is FIPPA compliant (i.e., it follows provincial policy) and its data is stored securely in Canada.
What will I use it for?
Your instructor may have you use Gradescope for any of the following:
Handing in scans of paper-based assignments, quizzes, or exams
Completing fully online assignments, quizzes, or exams
Viewing grades and written feedback for your work
What do I need to use Gradescope?
A supported web browser
Gradescope runs in your web browser and supports using Chrome, Edge, Firefox, or Safari. For which versions work, check the Gradescope supported browser page.
A Gradescope student account
A Gradescope account will be created for you after you enrol in a Gradescope course.
Tips
You can access Gradescope by logging in at gradescope.ca/login, once you've enrolled in a Gradescope course and set up a password.
How do I use Gradescope?
You will first access Gradescope from your Canvas course to be enrolled and set a password. Then you can participate in the course activities your instructor assigns within Gradescope.
Click any bar below to find instructions and tips for using Gradescope.
Where can I get more support with Gradescope?
Technical support
If you have trouble with Gradescope:
If you have technical issues using Gradescope:
Reach out to your instructors or teaching assistants with any questions, as they may be able to provide real-time assistance in helping you resolve issues.
For support with online learning:
---