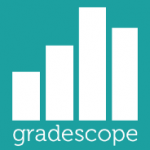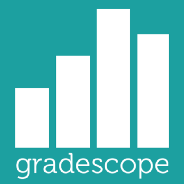 Gradescope is an application for handing in your work and receiving detailed marks and feedback for exams and assignments. Online grading tools like Gradescope are designed to help your instructors and teaching assistants collaborate better on grading, so they can return outcomes to you more efficiently and fairly.
| | | |
| --- | --- | --- |
| Access | | Your instructor will need to set up a course first. Then you can access Gradescope through Canvas. |
| Bandwidth | | Low demand on internet connections. |
| Privacy | | Verified by UBC's Privacy Impact Assessment process. |
What will I use it for?
Your instructor may have you use Gradescope for any of the following:
Hand in scans of paper-based assignments, quizzes, or exams
Complete fully online assignments, quizzes, or exams
View grades and written feedback for your work
This tool guide was last reviewed in March 2023.
What do I need to use Gradescope?
A supported web browser
Gradescope runs in your web browser and supports using Chrome, Edge, Firefox, or Safari. For which versions work, check the Gradescope supported browser page.
Tips
You can access Gradescope by logging in at gradescope.ca/login, once you've been enrolled in a Gradescope course and set up a password.
Where can I get more support with Gradescope?
Technical support
If you have trouble with Gradescope:
If you have technical issues using Gradescope:
Contact Gradescope directly: help@gradescope.com.
Reach out to your instructors or teaching assistants with any questions, as they may be able to provide real-time assistance in helping you resolve issues.
---
Online learning support
---