OnTask is a learning analytics tool for targeting groups of students to receive automated but personalized feedback that can help with their learning. With OnTask, you create custom feedback to send to groups of students meeting—or failing to meet—specific learning criteria. Students will receive these messages as individualized feedback from you. The process makes meaningful communication with students easier to manage, especially with large class sizes.
| | | |
| --- | --- | --- |
| Access | | You will need to request an OnTask account from us first. Once your account is created, you can set up and access OnTask through Canvas. |
| Cost | | Free. |
| Bandwidth | | Low demand on internet connections. |
| Canvas Integration | | Works in coordination with Canvas. |
| Privacy | | Verified by UBC's Privacy Impact Assessment process. |
| Similar UBC-Supported Tools | N | OnTask is the only centrally-supported tool for messaging students based on learning outcomes. |
What can I use it for?
You can use OnTask in Canvas to target groups of students to receive many types of feedback:
Sending personalized next steps, based on outcomes of learning activities like assessments
Giving reminders to students who have yet to meet certain course objectives
Providing additional learning resources for especially high-achieving students
This tool guide was last reviewed in November 2023.
How are other faculty using OnTask?
---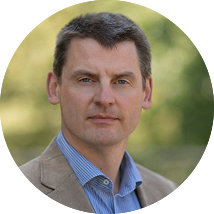 Simon Bates and his co-instructor Mateus Fandino used the tool in Physics 117, a large introductory physics course. They decided to send personalized feedback to students based on their performance each week. Students loved the personalized feedback and felt it helped them stay on top of the course material. Read more »
What do I need to use OnTask?
Connection to a UBC network or UBC VPN
To access OnTask, you must connect to a UBC internet connection or network. If you are off campus, then you must connect through the UBC VPN (Virtual Private Network).
If you are not using UBC VPN already, follow the steps for setting up UBC's myVPN first.
---
An OnTask account
OnTask accounts must be requested and created through the LT Hub, as outlined below.
---
Activity in a Canvas course
OnTask works only with learning activities in Canvas courses at UBC. All UBC courses have matching courses in Canvas automatically created, with the enrolled students added, even if you have never used Canvas.
Tips
Students do not need accounts or VPN to use OnTask and will receive your OnTask messages in their Canvas Inbox. The Canvas Inbox is like a personal email tool within Canvas. It will also send notifications to the student's email address that is associated with Canvas (unless this default is changed by the student).
Where can I get more support with OnTask?
Technical support
If you have trouble with OnTask:
---
Pedagogical support
The UBC Online Teaching Program includes a section on what makes effective feedback (Module 3.4), which can be useful for designing the messages you send to students.
---
Student support
---