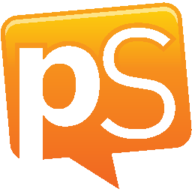 peerScholar is a peer review tool that allows you to exchange feedback on assignments with peers in your class.
peerScholar assignments have three phases: creating your work, assessing the work of other students, and reflecting back on your own work. In reflecting, you will consider the feedback you received from peers and, depending on the course, you may also be asked to evaluate that feedback and/or revise and resubmit your work.
| | | |
| --- | --- | --- |
| Access | | If your instructor creates an assignment in peerScholar, you can access it through Canvas. |
| Bandwidth | | Low demand on internet connections. |
What will I use it for?
Your instructor may have you use peerScholar to participate in peer review:
Submit online assignments for peers to evalaute
Evaluate peer work and provide feedback
Evaluate your own work
Reflect on the feedback you receive from peers
This tool guide was last reviewed in 2020.
What do I need to use peerScholar?
A supported web browser
peerScholar runs in your web browser and supports using Chrome, Edge, Firefox, or Safari. Check the peerScholar supported browser page for more details.
---
A peerScholar student account
A peerScholar account will be created for you after you open a peerScholar assignment from Canvas. To make sure this account is created properly, please follow the steps for enrolling as outlined below.
Tips
Although peerScholar is a separate application from Canvas, you will need to access peerScholar through Canvas to properly register in your peerScholar course.
peerScholar FAQ
Find UBC-specific answers to frequently asked questions by clicking any bar below.
Where can I get more support with peerScholar?
Technical support
If you have trouble accessing peerScholar:
If you have technical issues using peerScholar:
Submit a request at the peerScholar Support Center directly.
Reach out to your instructors or teaching assistants with any questions, too, as they may be able to answer any questions related to the assignment or provide real-time assistance in helping you resolve issues.
---
Online learning support