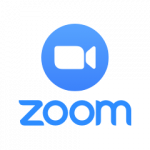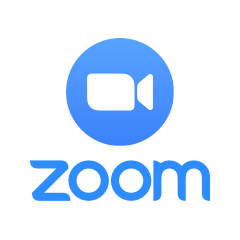 Zoom is a video/audio web-conferencing and collaboration tool that lets you, your peers, and your instructor meet in real time. Through Zoom, you can attend lectures and meetings, present using whiteboards, share screens and resources, interact by voice or text chats, have group discussions, and take polls.
The lecture sessions may be recorded by your instructor and made available after the real-time event.
What will I use it for?
Your instructor may use Zoom for many types of real-time interactions:
Lectures
Office hours
Group work
Presentations
Oral exams
Proctored exams
What you need to know about Zoom
As of July 5, 2020, UBC's Zoom account transitioned from U.S.-based hosting to Canadian-based hosting. This means no data about you will be stored on servers outside of Canada, so long as you do not create or use an account with Zoom. Additionally, UBC has conducted its own privacy assessment to confirm Zoom meets the university's requirements for a teaching and learning tool.
To make sure your data is only stored in Canada:
Attend Zoom sessions without creating or using a Zoom account.
Join sessions only by clicking the Zoom links your instructors send or that you see in Canvas.
If you still have privacy concerns about Zoom:
Provide only your first name or a nickname when you join a session.
Keep your camera off and microphone muted, as much as you can.
Try to avoid sharing any identifying information for yourself or others (e.g., real names).
If you need to make a Zoom account for a course, your instructor will either create a UBC one for you or ask you to sign up for a free Zoom account yourself. To sign up, you can use any existing email address that does not end in "@student.ubc.ca".
This tool guide is for version 5.6.1 of Zoom. Information and instructions may differ slightly for other versions of Zoom.
What do I need to use Zoom?
The Zoom application
You do not need a Zoom account to attend lectures, but you will need to install the Zoom application. You can do this ahead of time or follow the prompts when you join your first Zoom session.
Audio/visual equipment
Web-conferencing uses a microphone (for the best audio experience, use a headset with a microphone) and a webcam.
Tips
Join sessions through the Zoom application or by clicking the link, rather than dialing in, if you can. Fees may apply when joining a session by calling in on a phone, depending on where you are located, so please check your plan first to avoid incurring long-distance or international charges.
Zoom FAQ
Find UBC-specific answers to frequently asked questions by clicking any bar below.
Where can I get more support with Zoom?
Technical support
If you have trouble accessing Zoom:
For support with online learning:
---