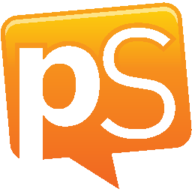 peerScholar is a peer review tool that allows a high degree of granularity and customization in how you have students review one another's work. peerScholar assignments have three phases: students submit work, students evaluate peer work and provide feedback, and students reflect on the outcomes. In reflecting, students can read their peer feedback and optionally evaluate that feedback and/or revise and resubmit their work.
| | | |
| --- | --- | --- |
| Access | | You can access peerScholar through Canvas. |
| Cost | | Free. |
| Bandwidth | | Low demand on internet connections. |
| Canvas Integration | | Works in coordination with Canvas. |
| Privacy | | Verified by UBC's Privacy Impact Assessment process. |
| Similar UBC-Supported Tools | Y | CLAS and ComPAIR are also centrally supported for student peer assessment. |
What can I use it for?
You can use peerScholar to facilitate student peer assessment (aka peer review) assignments:
Managing work done in groups or by individuals and automating distribution of this work to peers
Seeing how students mark and offer feedback on their peers' work
Having students evaluate the feedback they receive and/or resubmit a revised work, as the final phase of the assignment
This tool guide was last reviewed in July 2023.
How are other faculty using peerScholar?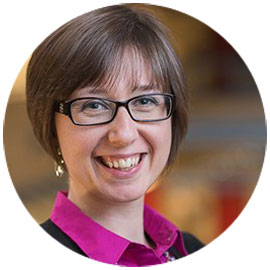 Empirical data suggested that students may improve their own writing skills by reading that of their peers' and being in that evaluator role. That extra layer of not just writing but having students evaluate appealed to me. There is a richer learning opportunity within the thinking process of evaluation that exposes people to more ideas, to a different lens of viewing written work, which will help them write better. Read more »
What do I need to use peerScholar?
A supported web browser
peerScholar runs in your web browser and supports using Chrome, Firefox, or Safari.
Tips
Although peerScholar can be accessed outside of Canvas, students must access peerScholar through Canvas to properly register in your peerScholar course. Direct students to UBC's peerScholar student guide for more information.
How can I plan my course design and delivery to use peerScholar?
Before you dive in, it's best to establish your assessment approach from a pedagogical perspective. This approach includes determining your plan for using peerScholar and how assessments will relate to grades.
Click any bar below for considerations for using peerScholar.
How do I use peerScholar?
To use peerScholar, you will start by creating a Canvas assignment and then complete the setup in peerScholar. Students will then be able to go through the phases of creating, assessing, and reflecting.
Click any bar below for instructions and tips for using peerScholar.
Where can I get more support with peerScholar?
Technical support
If you have trouble with peerScholar:
---
Pedagogical support
---
Student support
---