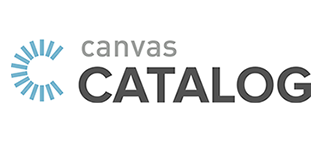 Canvas Catalog is a special installation of Canvas used for non-credit courses at UBC. In addition to delivering online course content in Canvas Catalog, you can also include your course in a searchable catalog. Learners (from UBC or external) can use the catalog to sign up for courses in continuing education or for non-degree-related purposes.
| | | |
| --- | --- | --- |
| Access | | |
| Cost | | Free. |
| Bandwidth | | Low demand on internet connections. |
| Canvas Integration | | N/A |
| Privacy | | Verified by UBC's Privacy Impact Assessment process. |
| Similar UBC-Supported Tools | N | Canvas Catalog is the only centrally-supported tool for running all aspects of your open and paid courses online. |
What can I use it for?
You can use Canvas Catalog for a variety of non-credit course purposes:
Offering courses that are open to the public
Running paid courses that use an integrated payment gateway to collect fees
Creating custom course landing pages
This tool guide was last reviewed in December 2022.
What do I need to use Canvas Catalog?
A supported web browser
Canvas Catalog runs in your web browser and supports using Chrome, Edge, Firefox, or Safari. For which versions work, check the Canvas supported browser page. Canvas Catalog will not work with Internet Explorer.
---
Administrative access to Canvas Catalog
Canvas Catalog administrators can create Canvas Catalog courses and create listings for these courses in the public catalog for learners to find. If you are not a Canvas Catalog administrator and your department does not have a designated Canvas Catalog administrator, please contact us at the LT Hub for help with initial setup.
Tips
There are two sides to Canvas Catalog that interact with each other to handle enrollments:
You can enroll in Canvas 101, a self-paced course with a basic overview of features and functionality, which will help you build your Canvas Catalog course with confidence.
How do I use Canvas Catalog?
You will first create and list your Canvas Catalog course. Then you can customize it by adding start/end dates, promotion codes, students, completion criteria, and proofs of completion.
Click any bar below for instructions and tips for using Canvas Catalog.
Canvas Catalog FAQ
Find UBC-specific answers to frequently asked questions by clicking any bar below.
Where can I get more support with Canvas Catalog?
Technical support
If you have trouble with Canvas Catalog:
If you have trouble with Canvas Catalog and Workday / Appointy:
---
Learner support
---